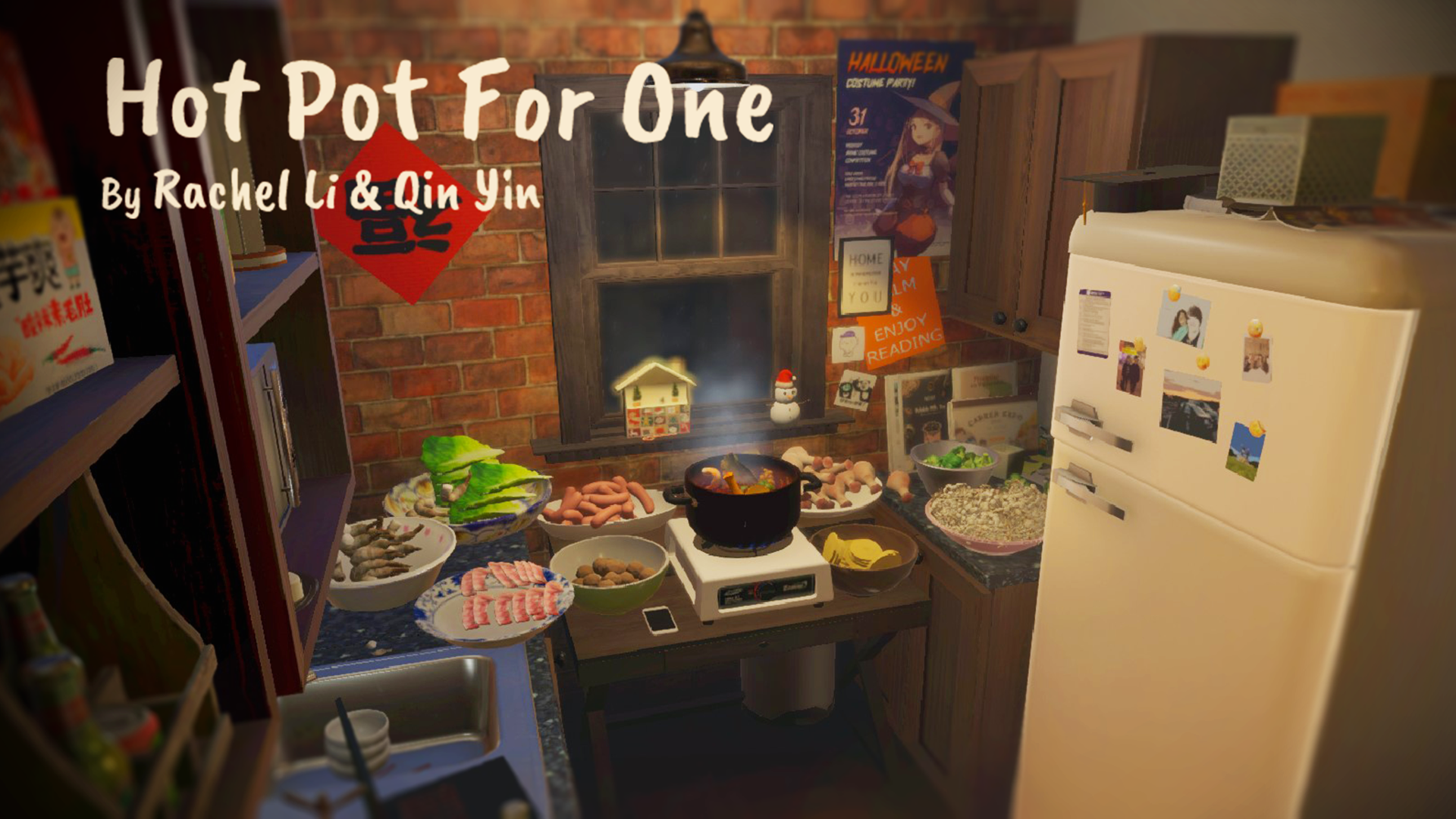 Hot Pot For One
We are back! Premium version coming soon.
---
Hey fellow Hot Pot fans,
Long time no see! I hope y'all are having a food-filled 2021 so far!
It's been almost a year since our initial release of Hot Pot For One as a free demo to mark the completion of our MFA thesis project at the NYU Game Center. Since then, the team has been busy dealing with our personal lives under quarantine and has mostly left HP41 as a free-roaming side project that just lives on its own. To our surprise, we have received a lot of positive feedback from friends and the player community, many of whom expressed how much the game has resonated with them and has provided comfort to them during such extreme times.
Among many honorable recognitions we've received, we have been:
Those encouragements really mean a lot to us as indie devs, and have reinforced our belief in the value and meaning of our work.
After careful consideration, we've decided to continue working on the game in our spare time and release it as a premium version on Steam this year. (In case you haven't wishlist us already, now is the chance! )
There will be a number of new features and content, including:
An original soundtrack composed just for this game;
New in-game illustrations and 3D assets;
A complete story of "her";
Improved physics-based item interactions and animations;
A polished user interface, food menu, and main menu
Even though this also means that we will be removing the free version of the game from Itch, we will soon be looking for playtesters once we are done cooking most of the updates.
We hope you are as excited as we are, and we can't wait to bring you the final version of the game! Feel free to follow us on twitter @HotPotFor1 where we will be posting regular updates and hot pot memes. Oh, and we have a new website!
Once again, thank you for your love and support. I wish y'all the best in the year ahead.
Remember: with love, nothing can keep us a-pot ( still working on that pun <3).
See you soon,
HP41 team